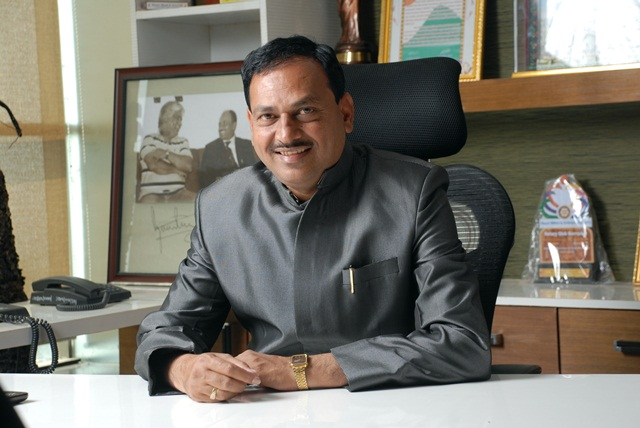 Mr. N. R. Bhosale.
Principal,
Sanjeevan Vidyaniketan, Panhala.
*************************************************************************************************************
This is what I believe in. It is my motto and my way of work.
Happy to meet you all on this fine turn. A prestigious and glorious past of 25 year sand still milestones ahead to achieve more. If we find correlation between our interests and our aspirations, it is definitely possible to grasp the stars. I have always experienced that, in order to be successful and effective, one must make the best use of available resources in any situation-the ones we possess,I always do that. As a joint-secretary of the institution, I make sure that I reach my employees. Listening to their problems and success stories also gives me extra ounce of energy to solve the problems with certain outcomes and appreciate them. As a medium between the Chairman and other elements of Sanjeevan. I try to sort out issues and at same time ensure that his idea search them. Catering the needs of the institution as well as the school makes me confident to take greater responsibilities and prove myself. I would rather advise the readers that "Be hold enough to defy every obstruction, so that you can certainly emerge victorious".
The rising graph of Sanjeevan over the years has proved the capacities of Sanjeevan. Their firm belief in the institution has scripted history in the form of achievements. It is with the cooperation of everyone that, I could steer the vehicle and bring revolutionary changes. We always look up at the vision to raise the bar in education with practice oriented research, engaging faculty and enthusiastic students. The institution is committed to advancement of intellectuals. It has become a name synonymous to trust and integrity. There are lot of changes and complexities to create successful learning culture with the paradigm shift.
Finally the secret of change is to focus all of our energy, not challenging the old, but on building the new. We shall definitely strain our nervous to make our organization the best. Hope to prove successful in all our endeavors.