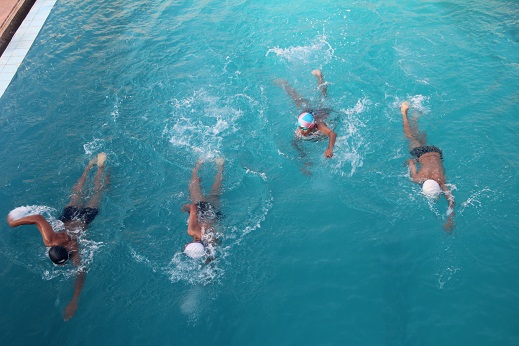 Previous
Next
The school has an open air swimming pool of mini Olympic size with the diving boards availing students the ideal exercise provides recreational energy and strength. The swimming pool is well equipped with filtration system, changing rooms, special arena for beginners, lifeguards, surrounding gallery, variety of diving boards at different heights etc.The swimming pool is supervised under specified qualitative staff comprising separate coaches for boys and girls.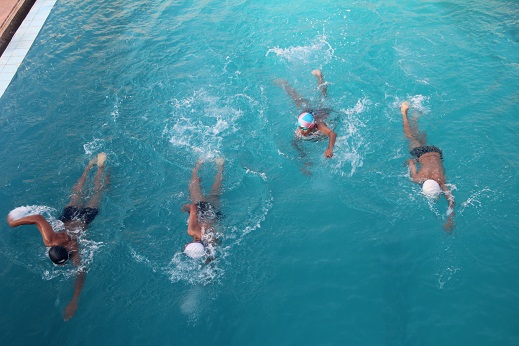 Swimming Pool with the divinely bluish colored water adds ti the beauty of Sanjeevan.Semi-Olympic type tank 25X16.5 sq. feet area is a beautiful creation in the Sanjeevan Campus.Students are enthusiastic to enjoy swimming. Students of all the facilities avail this facility according to the time table. Experienced coaches train the students with the result the students are shining in swimming in competitions.
Well equipped gym is set up in the premises. The elder students take lessons for the body fitness with the help of trained coaches. It has resulted into making the students healthy with sound mind and sound body.